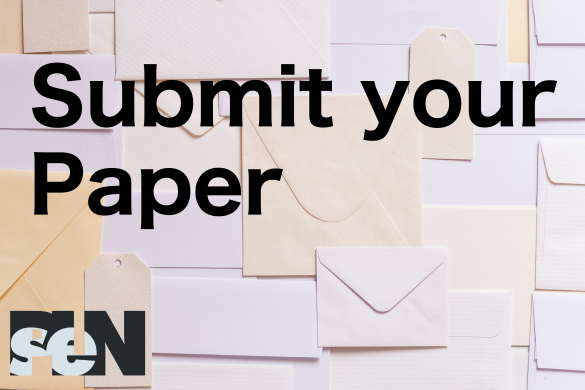 You can already submit your article for the issue 66 of the Journal Procesamiento del Lenguaje Natural (Natural Language Processing). My review.
Important dates
Submission deadline: November 29, 2020
Notification of acceptance: January 22, 2021
Camera ready: January 31, 2021
Published: March 2021
For more information visit the section Authors guidelines
Introduction
The aim of the journal Procesamiento del Lenguaje Natural is to provide a forum for the publication of scientific-technical articles in the field of Natural Language Processing (NLP), for both the national and international scientific community. The articles must be unpublished and cannot be simultaneously submitted for publication in other journals or conference proceedings. The journal also aims to promote the development of areas related to NLP, disseminate research carried out, identify future guidelines for basic research, and present software applications in this field. Every year the Sociedad Española de Procesamiento del Lenguaje Natural (SEPLN) (Spanish Society for the Natural Language Processing) publishes two issues of the journal, including original articles, presentations of R&D projects, book reviews and summaries of PhD theses.
The scientific quality of the Journal is supported by the index SNIP (Source Normalized Impact per Paper) with 0,39 points in 2017, and by the index SJR (SCImago Journal Rankings) with 0.21 in 2017. Likewise, the Journal has been added to the Emerging Sources Citation Index by Thomson.
The print edition of the journal is distributed freely to the SEPLN members, but an open access journal is also freely available to all online readers.
Topics
Linguistic, mathematic and psycholinguistic models of language
Corpus linguistics
Morphological, syntactic, semantic and pragmatic analysis
Development of linguistic resources and tools
Linguistic, mathematic and psycholinguistic models of language
NLP evaluation systems
Computational Lexicography and Terminology
Word Sense Disambiguation
Monolingual and multilingual text generation
Speech synthesis and recognition
Machine translation
Monolingual and multilingual information extraction and retrieval
Question answering systems
Text summarization
Machine Learning in NLP
Semantics, pragmatics and discourse
Textual entailment and paraphrases
Sentiment analysis
Opinion Mining
NLP in biomedical domain.
NLP-based generation of teaching resources.
NLP for languages with limited resources.
NLP industrial applications.
Submission Information
The proposal must be submitted by November 29th, 2020 and must meet certain format and style requirements.
All submissions must be in PDF format and submitted electronically using the MyReview system.
Submitted papers will be subjected to a blind review by at least three members of the program committee.
Information for Authors
Click in the following link. 
Advisory council
Click in the following link. 
Important dates
Submission deadline: 29 November 2020
Notification of acceptance: 22 January 2021
Camera ready: 31 January 2021
Publication: March 2021
Contact person: Mariona Taulé (mtaule [at] ub.edu)
Editorial Committee of the Procesamiento del Lenguaje Natural